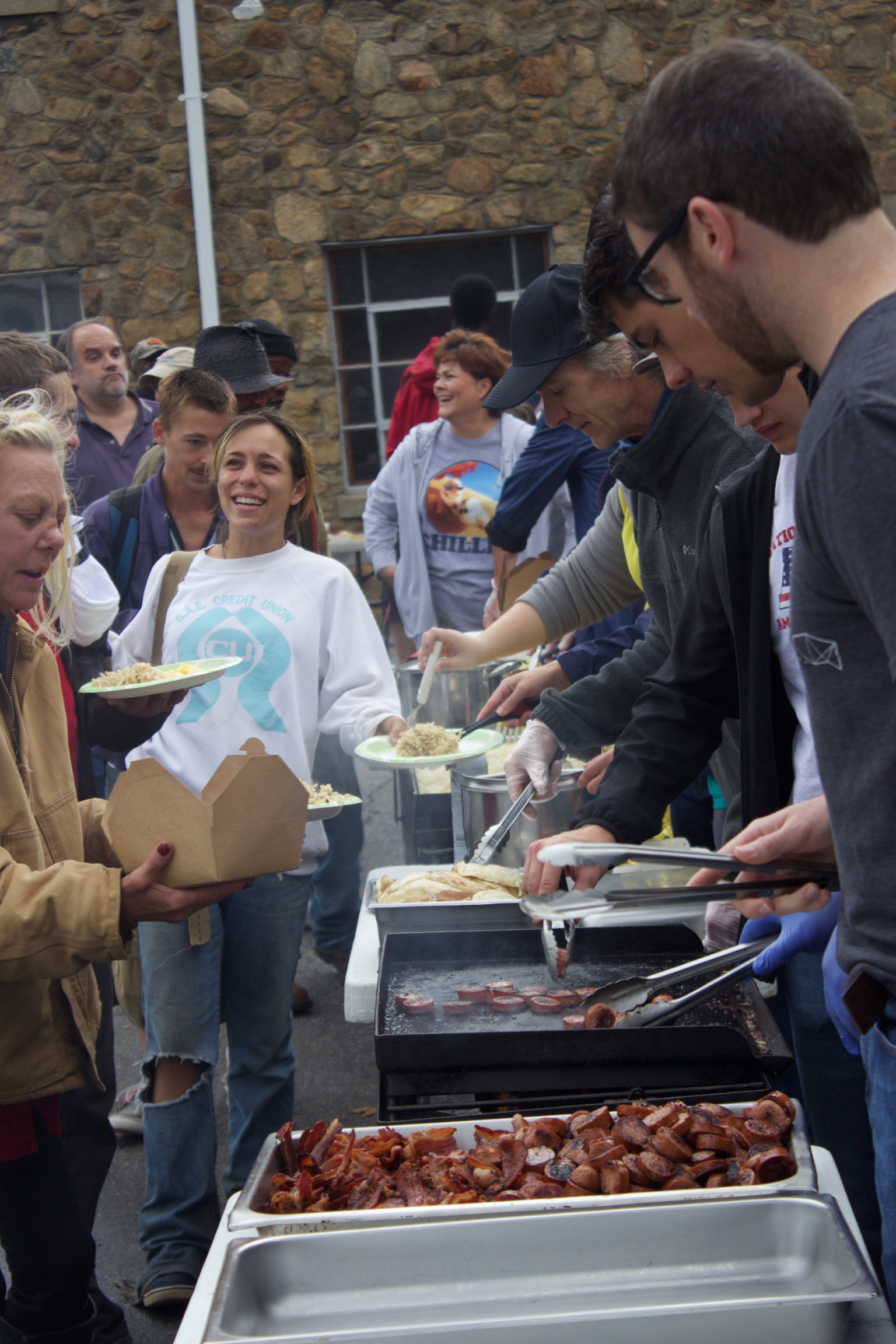 Serving the whole person through Saturday breakfast.
Hot breakfast. Every week.
Rain or Shine. No matter what.
Least of These is a homegrown non-profit designed to show the love of Christ by serving a hot meal to all those in need. We are people from all walks of life and we serve men, women and children as eclectic as we are.
EVERY Saturday morning at 60 Church St. in Asheville, NC.
Breakfast preparation begins at 8 am. The meal is served at 9 am.
Please park in the large parking lot.
Breakfast is served in the small lot on the corner of Church St. and Sawyer St.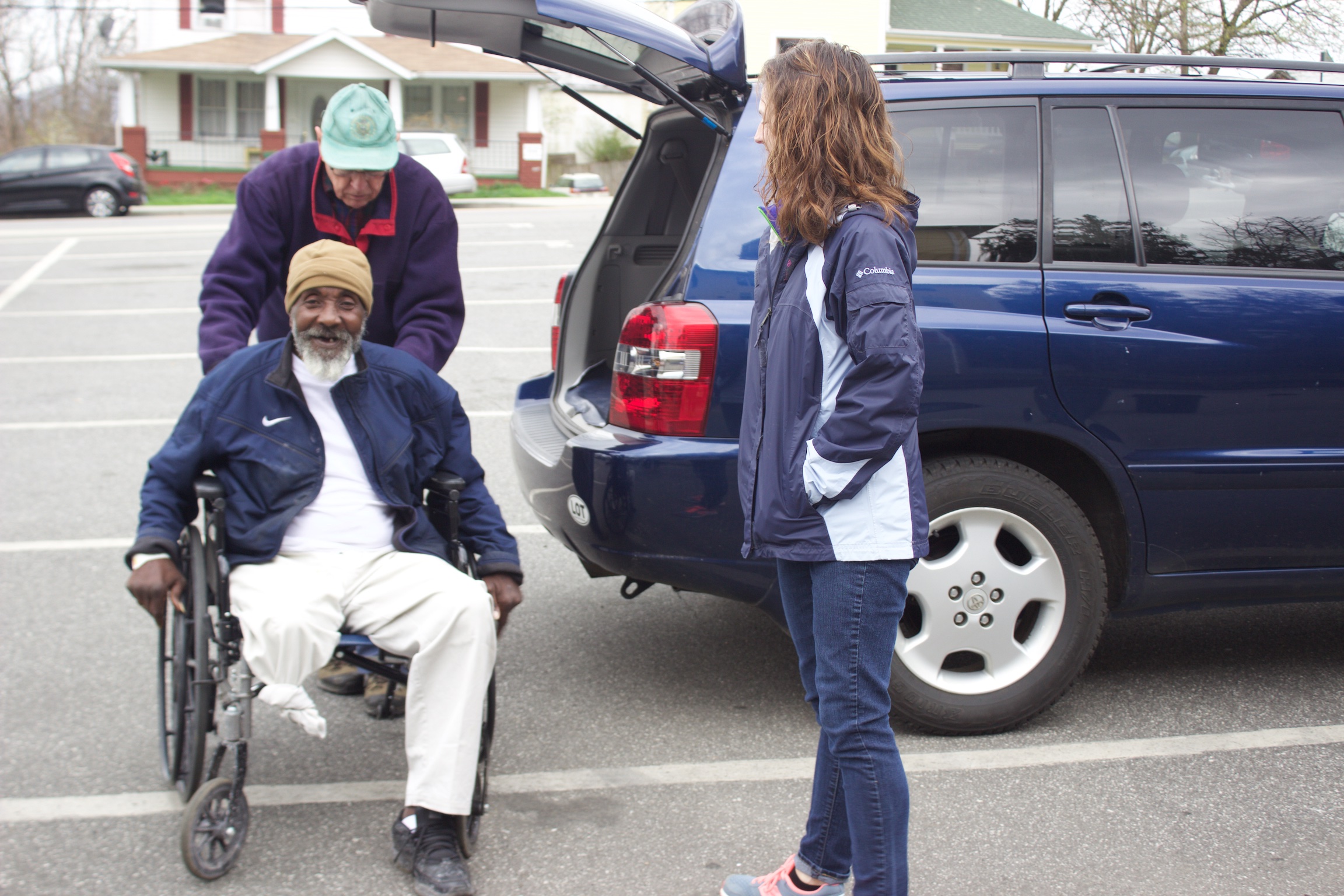 Donate.
Least of These is able to provide a hot breakfast, clothing, blankets, tents and other living essentials to our guests because of generous donations. In-kind donations can be made onsite or by contacting Liz Loop at lotministriesasheville@gmail.com. Financial contributions can be made online at PayPal or via check. Checks can be made out to LOT Asheville and sent to PO Box 895 Fletcher, NC 28732.
Least of These is a 501(c) non-profit.
All donations are tax deductible.
WATCH THIS SHORT VIDEO TO LEARN HOW YOU CAN PARTNER WITH LEAST OF THESE.
Serve.
Least of these is a great place to bring your team, youth group, church group, family, and friends to serve and improve your community. For volunteer opportunities please contact us at leastoftheseministries@gmail.com or fill out the form below.